Kudamm
Berlin Kurfürstendamm
Kurfürstendamm, often called "Kudamm", is a famous street in Berlin, Germany.

Originally laid out as a grand boulevard in the 19th century, Kudamm is now a lively meeting place for locals and tourists. With a variety of stores, restaurants and hotels, it embodies the diversity and history of the city.

The Kaiser Wilhelm Memorial Church, a landmark, recalls the past and stands for peace. Kurfürstendamm is a place where Berlin's pulse can be felt.
KaDeWe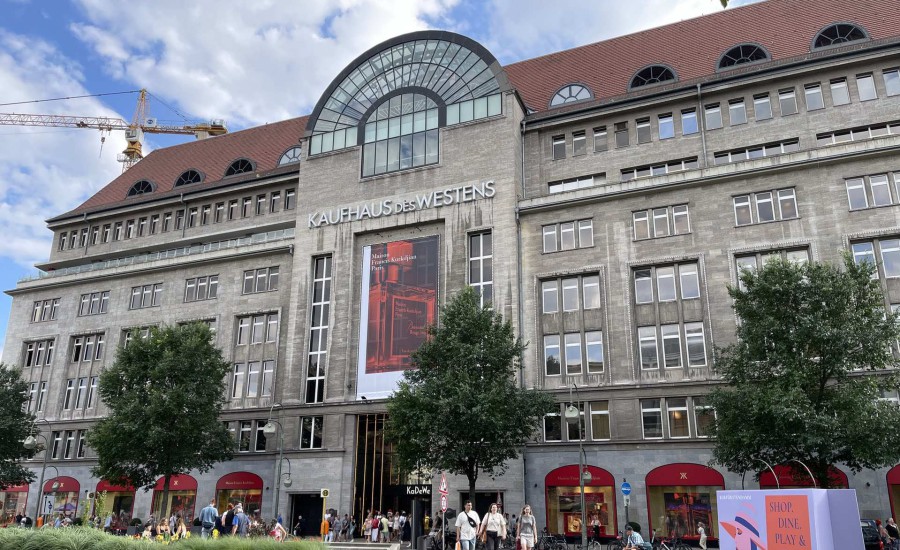 KaDeWe - Kaufhaus des Westens | copyright by Ruben W. Meier
KaDeWe, the Kaufhaus des Westens, is a legendary shopping destination in Berlin. It is one of the largest and most famous department stores in Europe and offers a wide range of exclusive products, luxury brands and culinary delights.

As you walk through the magnificent entrance hall of KaDeWe, you will be greeted by an impressive selection of fashion, accessories, cosmetics, housewares and much more. The different floors are like a paradise for shopaholics looking for high quality products. You'll find everything from international designer brands to renowned German labels.

KaDeWe is especially known for its exquisite delicatessen department. The Gourmet floor is a true melting pot of culinary delights from all over the world. Here you can discover the finest delicacies, fresh produce, exquisite wines, exotic spices and much more. The opportunity to taste your way through a variety of regional and international specialties makes this place a unique experience.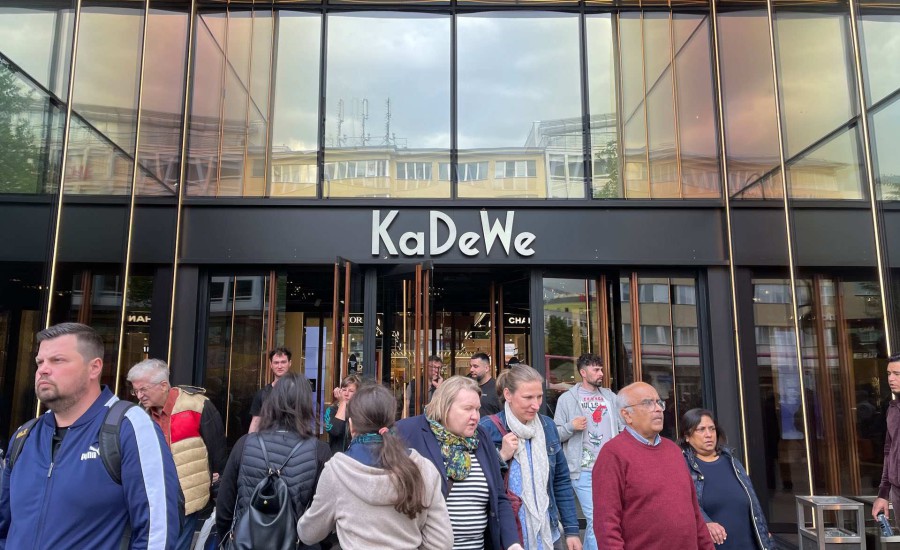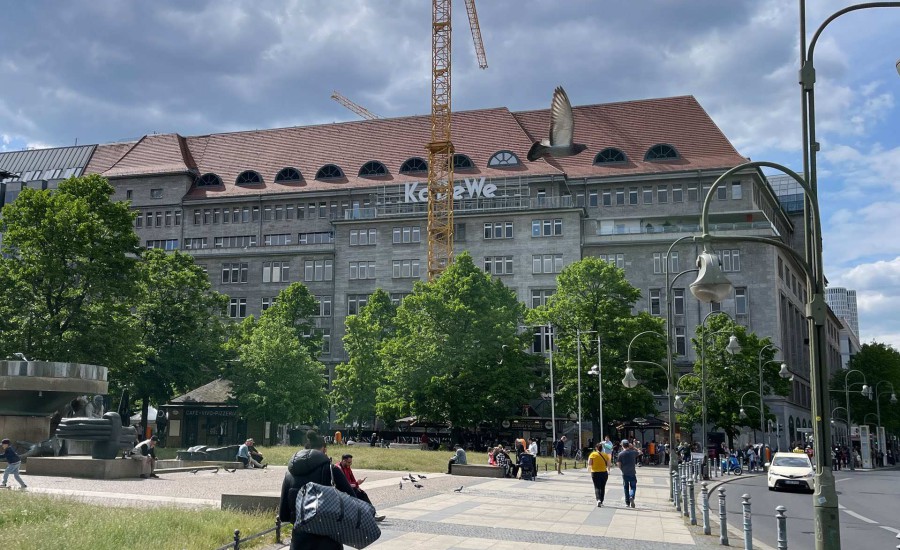 KaDeWe - Kaufhaus des Westens | copyright by Ruben W. Meier
KaDeWe is not only a place for shopping, but also a cultural symbol. It first opened in 1907 and has had a turbulent history over the years, including challenges during the war years and the Cold War. Still, it has maintained its reputation as a premier shopping destination and has continued to evolve with the times.

Whether you're looking for high-end products or just want to enjoy the exquisite atmosphere, KaDeWe offers a unique blend of luxury, tradition and innovation. It's a place that reflects the splendor and diversity of Berlin and is definitely worth a visit. So, the next time you are in Berlin, be sure to stop by KaDeWe and experience the fascination of this legendary department store!
Europa Center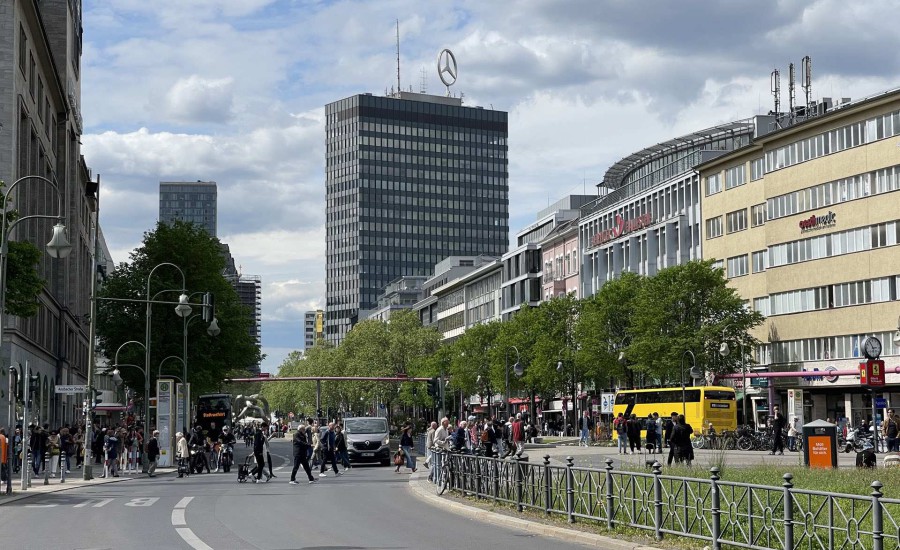 Europa Center | copyright by Ruben W. Meier
Europa Center is a historic shopping center located in the heart of Berlin on the famous Kurfürstendamm. With its impressive architecture and rich history, it offers a unique mix of shopping, dining and entertainment.

Upon entering the Europa Center, the characteristic clock tower immediately catches the eye. This tower has become a symbol of the shopping center and Kurfürstendamm. The clock is not only functional, but also a work of art that shows the time in a stylish way and adds to the beauty of the entire complex.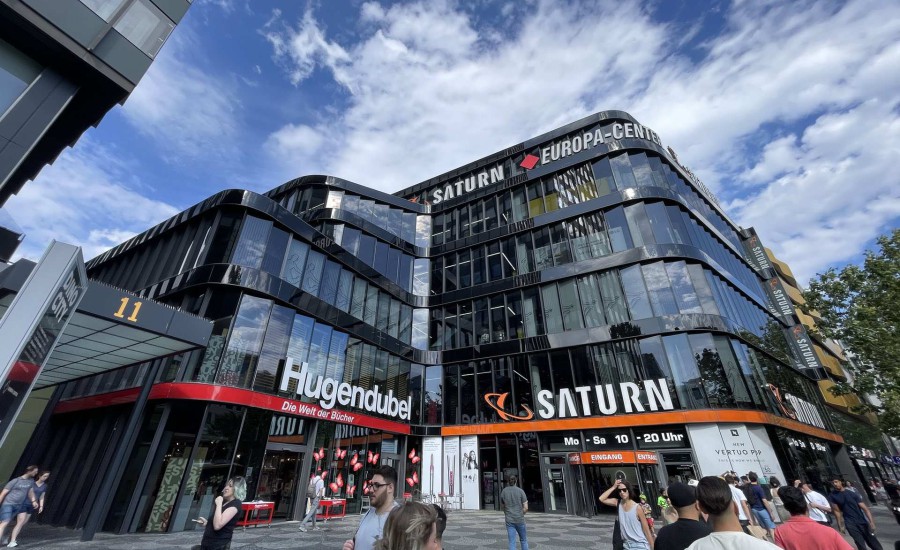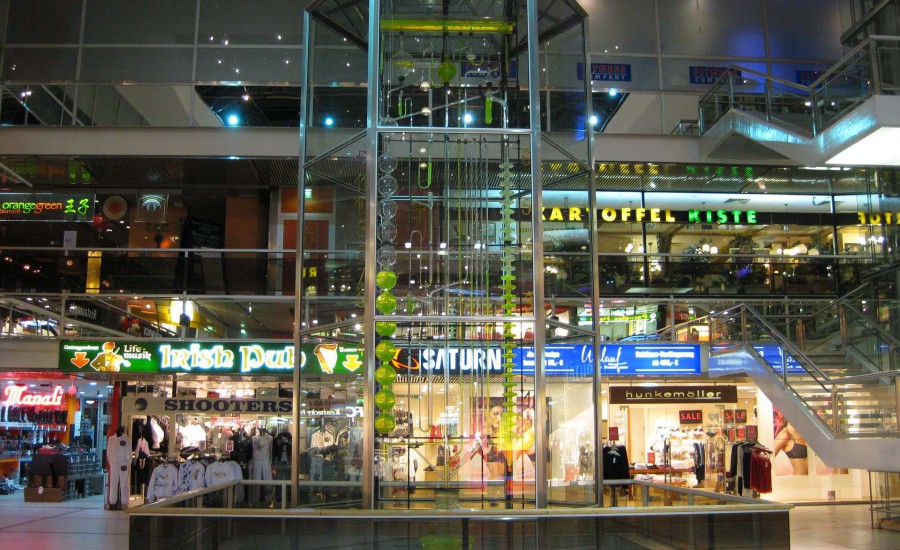 Europa Center | copyright by Ruben W. Meier
The Europa Center offers a wide selection of stores ranging from fashion to jewelry and electronics. It is a place where traditional Berlin flair meets modern shopping concepts. You can find international brands as well as local vendors offering a diverse range of products and services.

In addition to shopping, Europa Center also offers a variety of restaurants, cafes and bars where you can take a break from shopping and enjoy the culinary diversity. It is also a popular place for cultural events and live performances, which make the center a lively meeting place.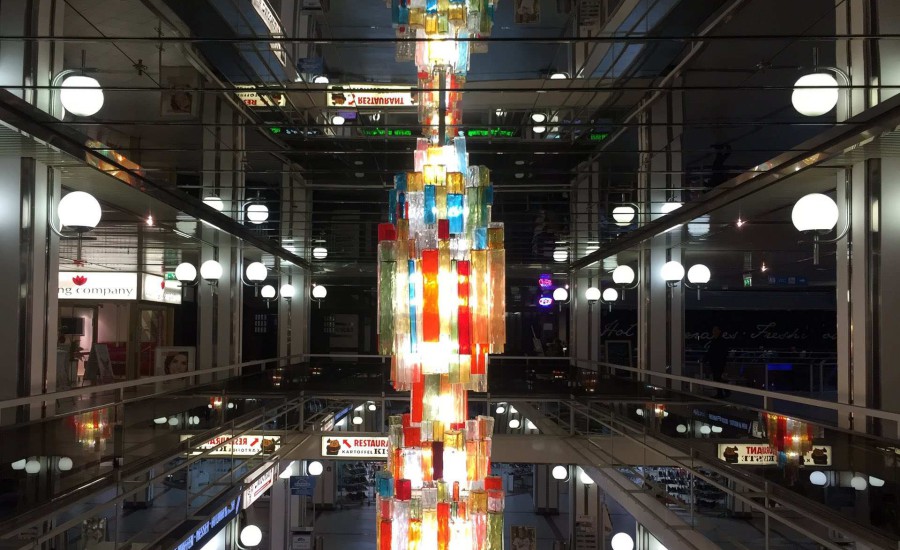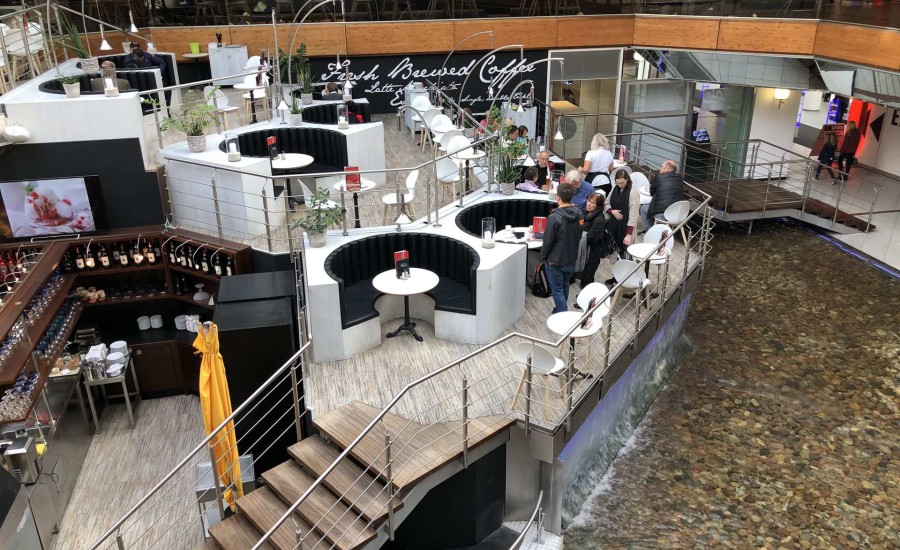 Europa Center | copyright by Ruben W. Meier
The mix of historical significance, architectural beauty and diverse offerings makes the Europa Center a unique place in Berlin. Whether you're looking for new fashion trends, want to enjoy a delicious meal, or simply want to experience the atmosphere of this historic place, the Europa Center has something special for everyone. And the magnificent clock that towers over the center adds a touch of elegance and nostalgia to this place.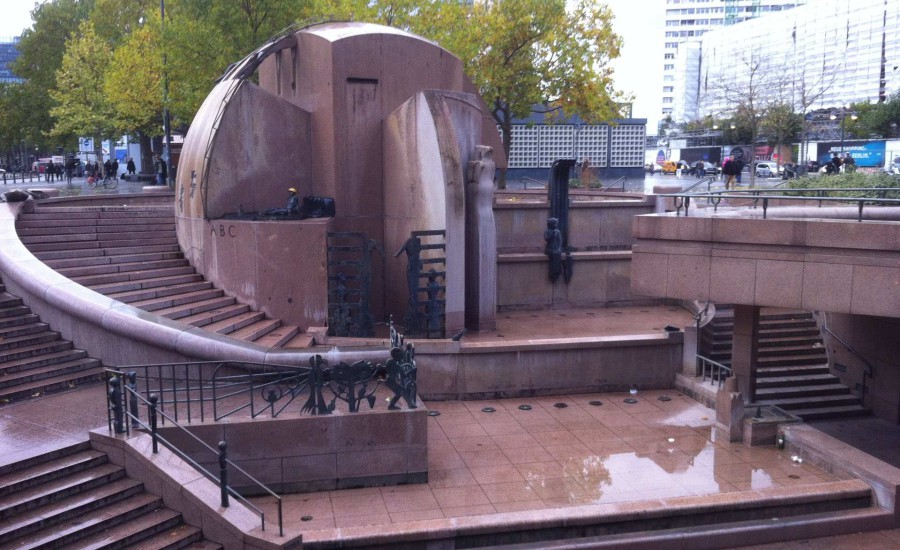 Wasserklops / Weltkugelbrunnen | copyright by Ruben W. Meier
"The Water Pug" is a special sculpture located in front of the Europa Center in Berlin. This artistic installation adds to the unique atmosphere and charm of the square.

The sculpture "Der Wasserklops" was designed by artist Hans Kock in 1983 and is an abstract representation of a drop of water. It is made of stainless steel and reflects light in a fascinating way, making it an eye-catcher. The sculpture not only symbolizes the flowing movement of water, but also blends in perfectly with the modernist architecture of the Europa Center.

The presence of "Der Wasserklops" in front of the shopping center adds a certain artistic touch to the square and invites visitors to pause and look at the sculpture from different angles. It contributes to the open and creative atmosphere of the place, which is not only a place for shopping, but also a place for enjoying art and culture.

Whether you're just strolling through Europa Center or just enjoying the surroundings, "The Water Pug" is definitely an interesting and impressive element that adds to the overall experience. It shows the connection between art, architecture and the urban lifestyle of Berlin in a unique way.
Gedächtniskirche
Memorial Church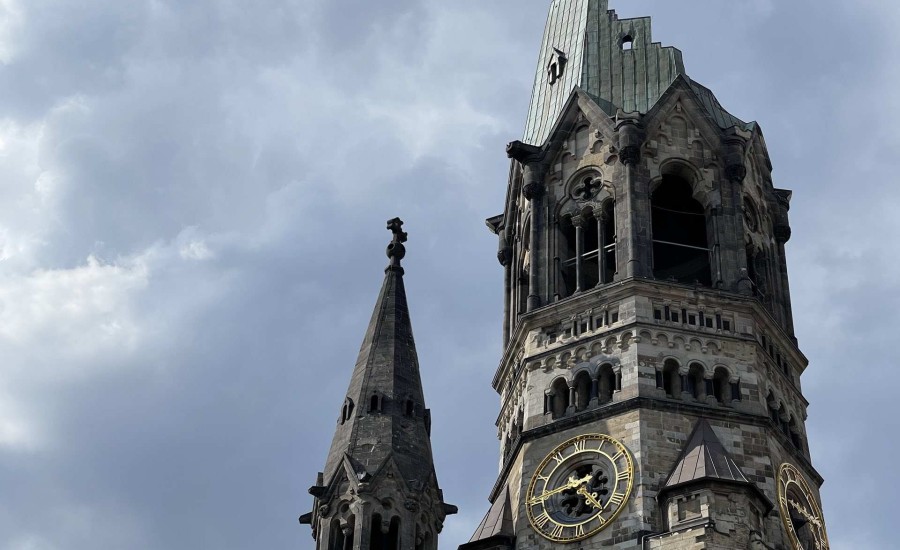 Gedächtniskirche | copyright by Ruben W. Meier
The Memorial Church, also known as the Kaiser Wilhelm Memorial Church, is one of Berlin's most famous landmarks and is located just behind the Europa Center. This church has a turbulent history and is both a religious and historical symbol.

The Memorial Church was built in the 1890s and was originally intended to serve as a memorial for Kaiser Wilhelm I. The church impresses with its impressive architectural style, which is a mixture of neo-Romanesque and neo-Gothic aesthetics. The characteristic bell tower and the brick facade are distinctive features of this church.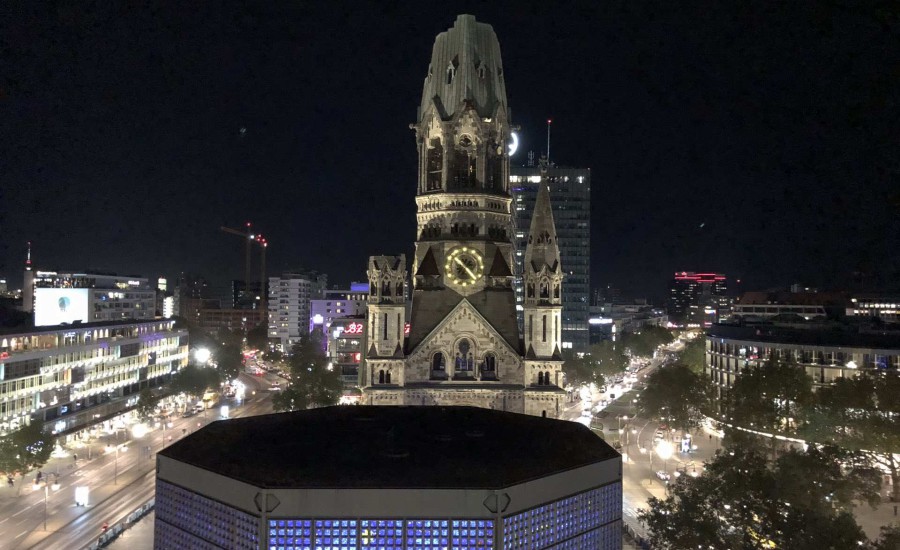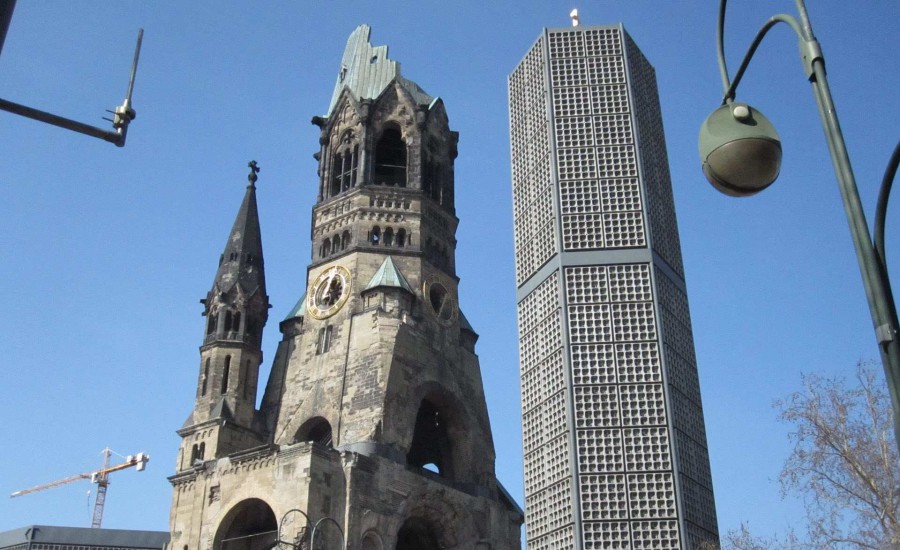 Gedächtniskirche | copyright by Ruben W. Meier
During the Second World War, the Memorial Church was severely damaged in a bombing raid in 1943. Instead of demolishing it completely, Berliners decided to preserve the ruins as a memorial against the war. The ruins of the old church still stand next to the modern new building, which was erected in the 1960s. The new building is a striking example of modern architectural design and houses a worship hall as well as a memorial with plaques and artwork commemorating the horrors of war.

The Memorial Church is not only a place of remembrance, but also a place of silence and reflection in the bustling heart of Berlin. Visitors can enter the church to admire the architecture, attend church services, or simply find a moment of peace.

The combination of historical significance, impressive architecture, and a reminder of peace makes the Memorial Church a significant landmark in Berlin. As a neighbor to the Europa Center, it adds to the diversity and depth of Kurfürstendamm as a whole and shows how history and the present blend harmoniously in this vibrant city.
Bikini Berlin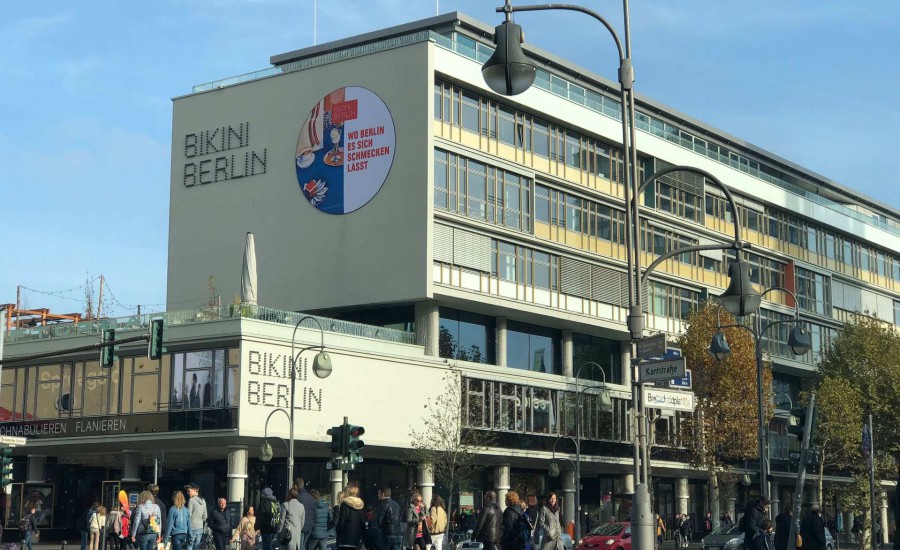 Bikini Berlin | copyright by Ruben W. Meier
Bikini Berlin is an innovative shopping center located near the Kurfürstendamm in Berlin. It stands out for its unique concept, architecture and diverse offerings.

Bikini Berlin was opened in 2014 and since then it has taken its own niche in the city's shopping scene. One of the standout features of this shopping center is its open design and focus on sustainability, creativity and individual expression.

The architecture of Bikini Berlin is modern and impressive. The building was designed to offer visitors a great view of the Berlin Zoo, which gave it the name "Bikini". The open structure creates an airy and inviting ambience that is different from traditional shopping malls.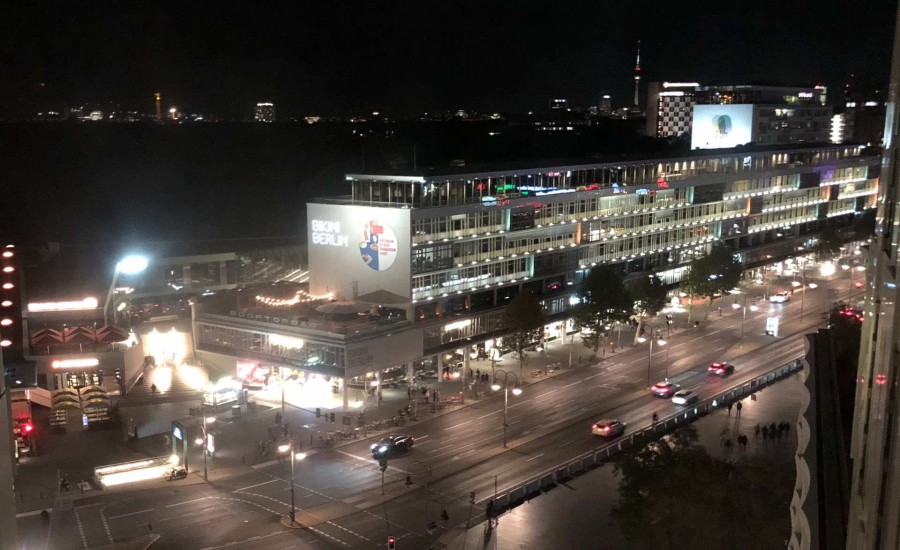 Bikini Berlin | copyright by Ruben W. Meier
What makes Bikini Berlin special is its mix of stores and offerings. Here you will find a selection of fashion boutiques, design stores, art galleries and innovative concept stores. The mall promotes local designers and creative brands that offer a variety of products, from clothing to jewelry to home accessories.

A highlight of Bikini Berlin is the "Monkey Bar" on the roof of the building, which offers a breathtaking view of the city. Here you can enjoy a drink while experiencing the view of the Berlin Zoo and Tiergarten.

Overall, Bikini Berlin embodies the modern spirit of Berlin that encourages innovation and creativity. It is not only a place for shopping, but also a place for inspiration and enjoyment. If you are looking for a unique and contemporary shopping experience, Bikini Berlin is definitely worth exploring.
Zoo Palast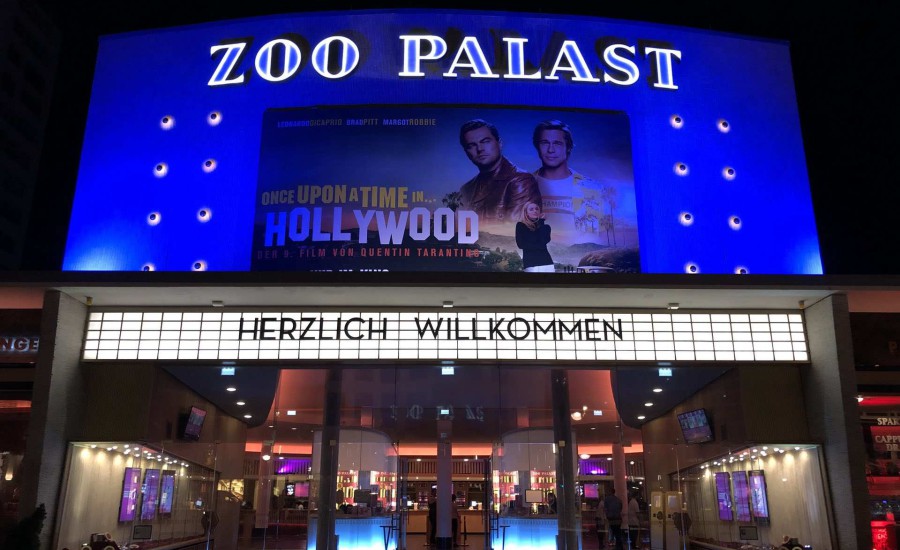 Zoo Palast | copyright by Ruben W. Meier
Zoo Palast is a renowned cinema and cultural center in the heart of Berlin. It is a place that combines film enjoyment, art and culture in a setting steeped in history.

Originally opened in 1957, Zoo Palast was a popular cinema that presented the latest movies and Hollywood blockbusters. Over the years, it has undergone several renovations and changes, but has always remained an important venue for film screenings and cultural events.

The architecture of the Zoo Palace is impressive and reflects the aesthetics of the time when it was originally built. With its characteristic marquee (light canopy) and curved facade, Zoo Palast is not only a cinema, but also a landmark in Berlin.

What makes Zoo Palast special, however, is not only its architecture, but also its carefully curated selection of films and events. While it was known for blockbusters in its early years, the program has expanded over time to offer a wide range of cinematic art, documentaries, international films and special screenings.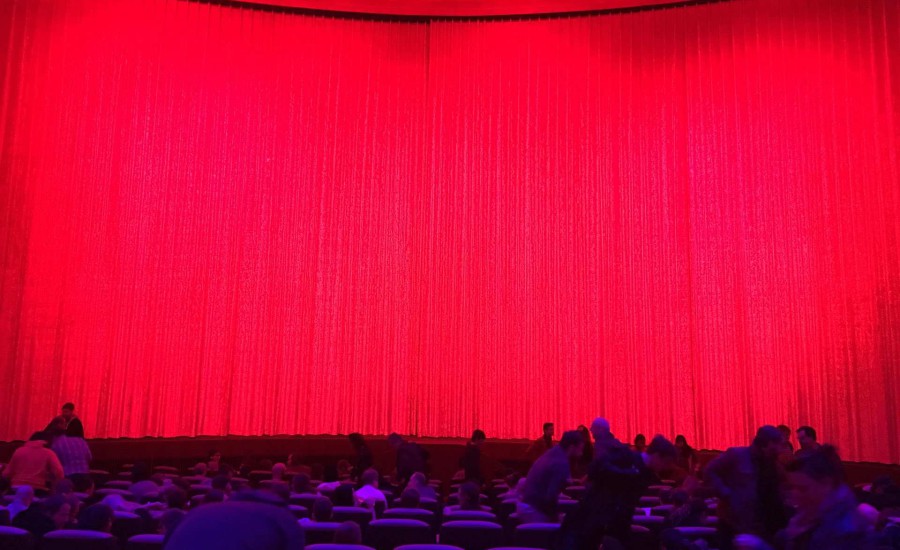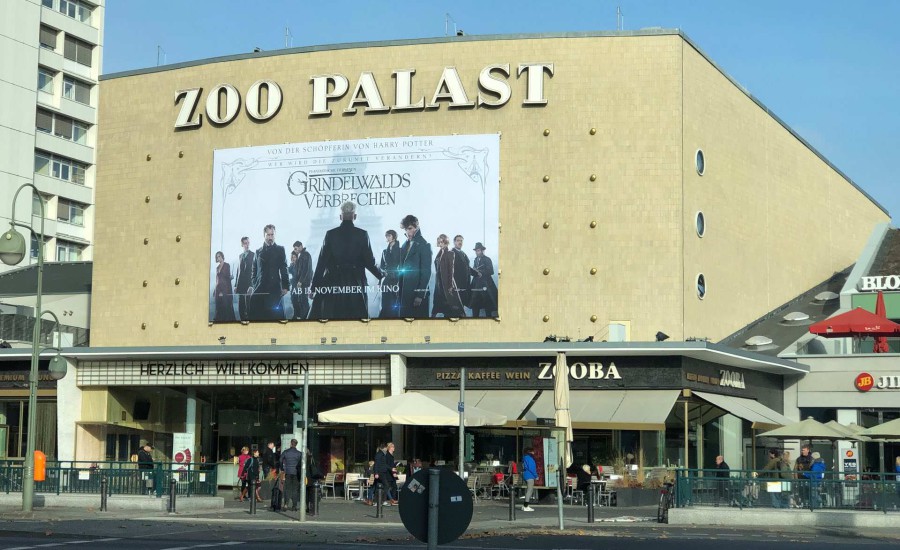 Zoo Palast | copyright by Ruben W. Meier
Zoo Palast is also a venue for film festivals, premieres and special events. Filmmakers, actors, and film enthusiasts gather here to experience movies in a first-class environment.

In recent years, Zoo Palast has undergone an extensive renovation that includes the latest audio technology and comfortable seating. This makes the movie-going experience more enjoyable and modern, while preserving its historic charm.

Overall, Zoo Palast is not just a movie theater, but a place where film history is made. It combines the nostalgia of the past with the dynamism of the present and offers visitors the opportunity to enjoy movies in a very special way.
3 little tips:
If you are in the KaDeWe in the food department, keep an eye out for the IceScrolls.
The Europa Center has probably the most delicious bubble tea.
The small kebab store across from the Europa Center is excellent (run by a well-known YouTuber).
Book your stay at BIG MAMA Berlin now