Discover the Green Leipzig
our BIG MAMA recommendations
Leipzig is not only known for its rich culture and history but also for its beautiful parks and green spaces. In this vibrant city, you'll find numerous oases of peace and relaxation that are perfect for strolling, picnicking, and enjoying nature. From the centrally located BIG MAMA Leipzig hotel near Leipzig Hauptbahnhof, many of these green gems are easily and quickly accessible. Let's explore some of Leipzig's most beautiful parks and green spaces:
Clara-Zetkin-Park
Clara Zetkin Park, named after the German women's rights activist and socialist Clara Zetkin, is one of the largest and most renowned parks in Leipzig. Spanning over 63 hectares, it features expansive lawns, idyllic ponds, and beautiful flower beds. The park regularly hosts events such as the Leipzig City Festival or the Rosental Light Festival.
Johannapark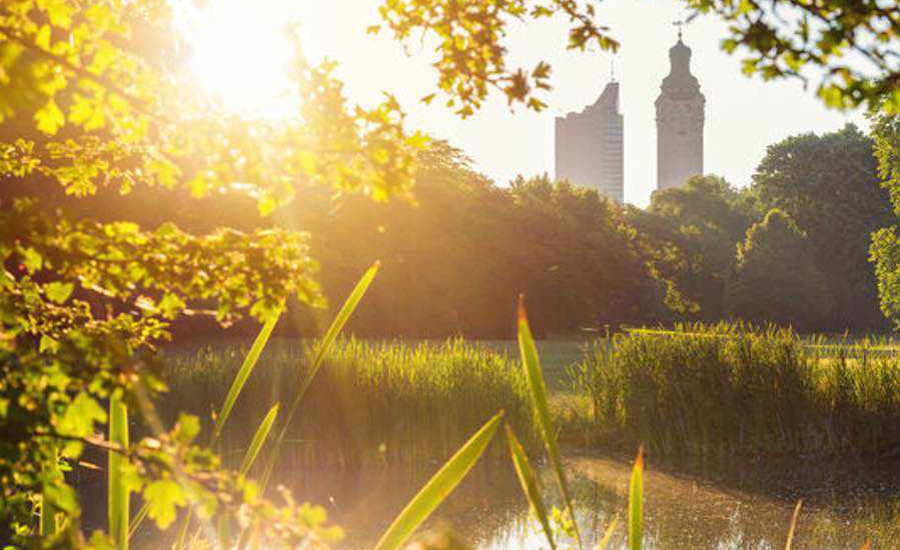 Leipzig Johannapark ©Philipp Kirschner / Leipzig Tourismus und Marketing GmbH
Johannapark is another large park located in the heart of Leipzig. It was designed in the 19th century in the English landscape style and is now a popular spot for jogging, cycling, and relaxation. Nearby, you'll also find the Grassi Museum, Museum of Fine Arts, and Leipzig Opera, making it an ideal place to combine culture and nature.
Rosental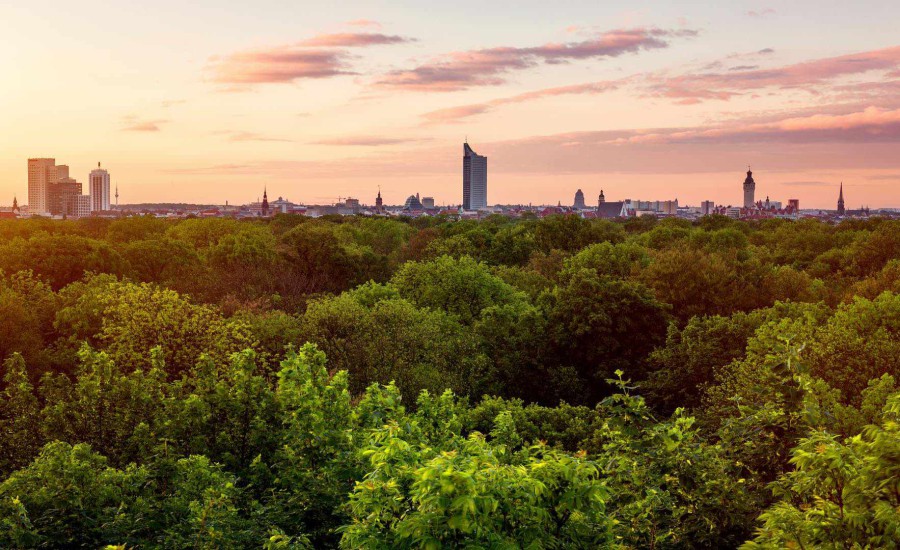 Leipzig Rosental ©Philipp Kirschner / Leipzig Tourismus und Marketing GmbH
The Rosental is a picturesque and extensive park area north of Leipzig city centre. It is part of the Leipzig floodplain forest landscape and offers numerous hiking and cycling trails that lead you through dense forests and along rivers and lakes. The Rosental is also home to Leipzig Zoo, which is well worth a visit.
Palmengarten
The Palmengarten is a historic park that was originally laid out as a botanical garden. Today it is home to a variety of exotic plants and offers numerous idyllic places to linger. In summer, open-air concerts and theatre performances are often held here.
Cospudener See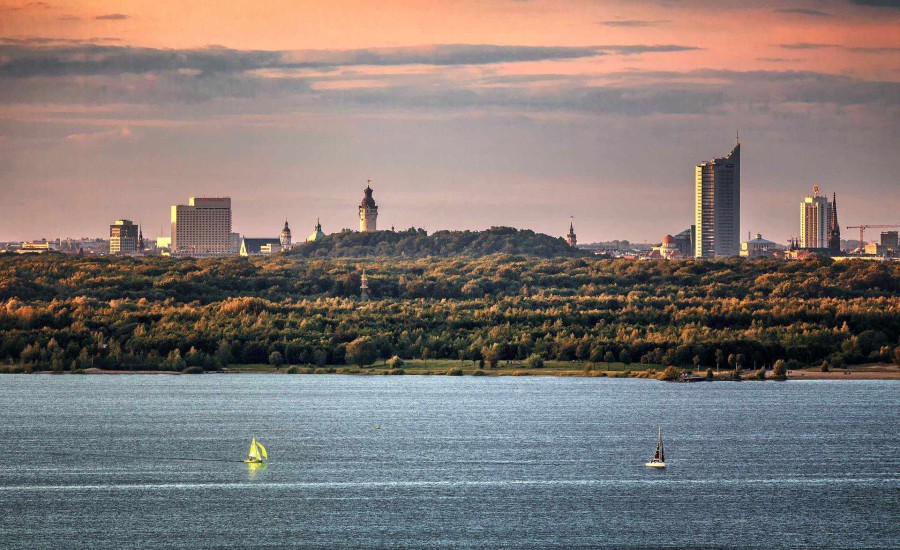 Leipzig Cospudener See ©Philipp Kirschner / Leipzig Tourismus und Marketing GmbH
About 10 kilometres south of Leipzig city centre lies Lake Cospuden, a popular local recreation area and former open-cast mine. The lake offers a beautiful sandy beach that invites you to swim and sunbathe, as well as numerous opportunities for sailing, surfing and canoeing.
These are just a few of the many green oases you can discover in Leipzig. From Hotel BIG MAMA Leipzig you can reach all these wonderful places in no time. So grab your picnic things and head out into the countryside.
Book your stay at BIG MAMA Leipzig now